07
Ski for Life
FIT FOR LIFE
Skiers are encouraged to continue to remain physically active through participation in a variety of sports including skiing. Participating in a variety of activities can help the body increase its resilience to injury and stress while aiding in the prevention of chronic health conditions.
Boys Lifelong enjoyment of skiing
Girls Lifelong enjoyment of skiing
Any age
Master's Racing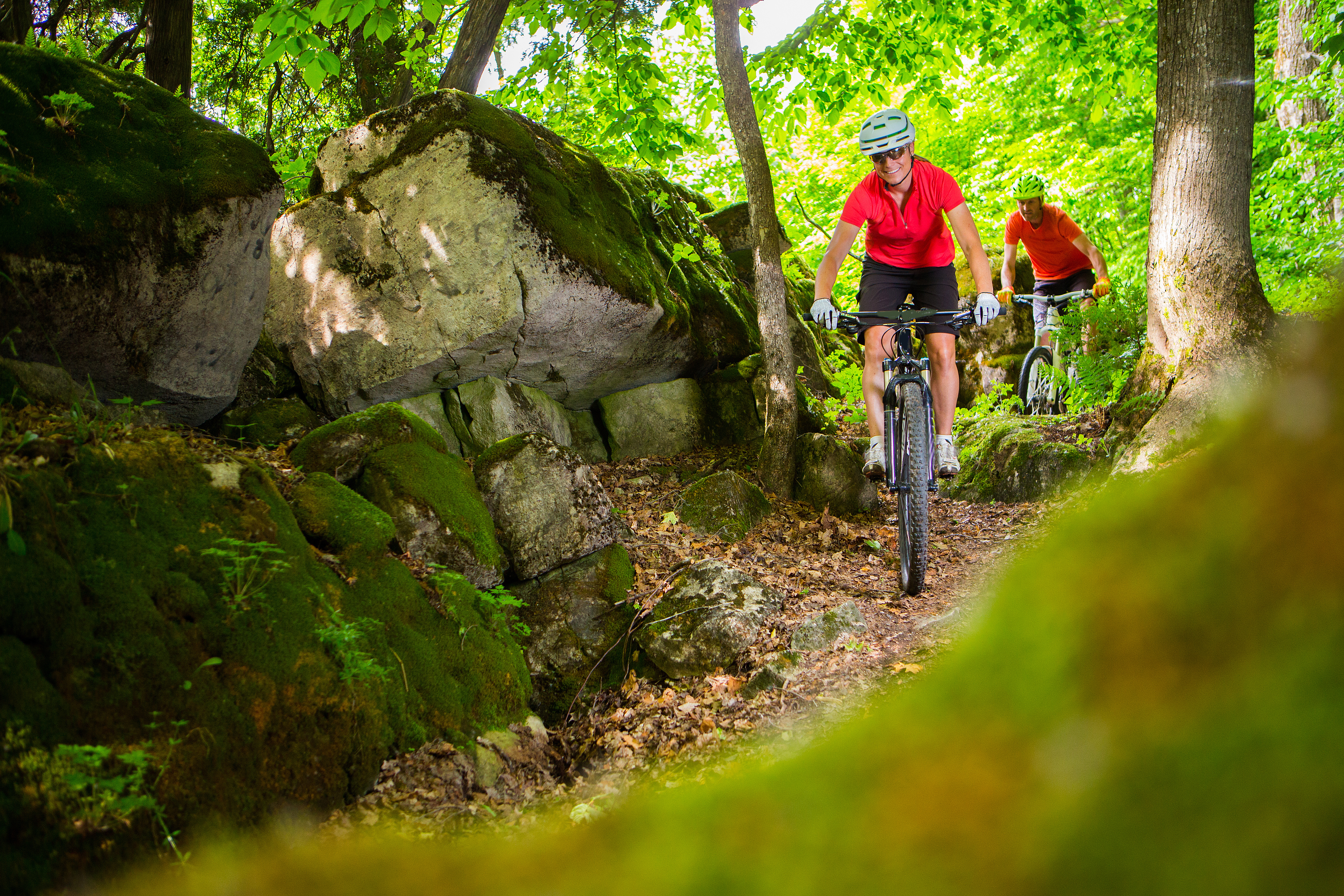 ---
Appropriate Physical Activity
Many changes in our bodies occur throughout the life cycle. Understanding these regular age-related changes and how exercises and participation in sport can make us more resilient to deterioration is an essential component of successful ageing (Grove 2016). The sports and activities individuals do in one stage of life may not be appropriate in the next stage without modification. It's important to monitor an individuals fitness status and adjust activities to accommodate individual fitness and development levels.
Early Adult Years - Twenties to Thirties
The first twenty to thirty years are marked by periods of rapid muscle growth, improvements in agility, flexibility, strength and speed. During this period it to lay the foundation of a healthy skeletal system by ensuring adequate nutrition and muscle development. By the time an individual hits their thirties, most people will have reached their peak level of physical fitness (Grove 2016).
Professional ski racers tend to retire in their mid to late thirties. New parents frequently suffer a decline in physical activity and should be encouraged to maintain an active lifestyle as a role model for their children.
The Forties & Fifties
Muscle strength and endurance begin to erode while recovering from minor injuries takes longer, and at times, significant injuries can permanently limit movement.
The Fifties & Sixties
During this period, physical activity becomes a means of optimizing function (Grove 2016). For some individuals, physical activity can take the form of a goal to compete in an event such as a ski race.
Maintaining regular physical activity during the week can help prevent injuries on the slopes during the weekend. Engaging in an exercise, or ski club can be an essential component in maintaining social networks (Grove 2016).
The Seventies, Eighties & Nineties
Regular physical activity is vital in managing physical, cognitive and emotional well-being (Grove 2016). Ski for the body and the soul.
Cardiorespiratory
AEROBIC TRAINING REMAINS A PRIORITY!
In the sport of skiing, a good aerobic endurance base is required to maintain high levels of skill execution run after run.
Continue to make aerobic training a priority through participation in endurance events such as hiking, running, swimming, road & mountain biking, tennis and golf.
Maintain speed, agility and coordination sessions.
Participate in high-intensity anaerobic training for the development of anaerobic power and capacity with intervals of 30 to 120 seconds if cleared to participate in high-intensity training. Training should be adapted to fit individual needs and limitations.
SKIERS SHOULD AIM TO ACHIEVE 60-90 MINUTES OF ACTIVITY PER DAY. EVERY SKIer SHOULD ENGAGE IN PHYSICAL ACTIVITY FOR THE MAXIMUM AMOUNT OF TIME EACH DAY. BOTH AEROBIC AND STRENGTH TRAINABILITY DEPEND ON THE MATURATION LEVEL OF THE SKIER, their goals and abilities.
Strength & Conditioning
The maintenance of muscular strength and endurance throughout the lifespan is an important component of successful ageing. Training plans for skiers are adjusted to meet individual needs and requirements and should be undertaken with a professional strength and conditioning coach or personal trainer. Physical fitness training should be modified to fit the individual skiers' goals and ability. It's important to monitor and adjust the exercises to fit individual needs to ensure all exercises are performed in a safe manner.
Skiers should focus on training strength and core stability, power, aerobic and anaerobic endurance, agility, balance, coordination (motor skills), proprioception (position sense/balance) and mobility.
Skiers will significantly benefit from the use of free weights, medicine balls, dumbbells, kettlebells, and resistance bands.
Training the neuromuscular system in an unbalanced environment is required to strengthen the core musculature resulting in the ability to stabilize their core and hip/pelvis region.
Strength training will target the whole body while also targeting the legs, core, and hips/glutes.
Include formalized plyometric training including box jumps, acceleration and deceleration drill work.
Adjustments to training plans for injured or return to snow racers occurs in collaboration with a sports medicine professional.
Formalized Olympic weightlifting movement training should be introduced using little to no weight at the beginning to ensure proper technique, motor control and coordination is refined first before asking the skier to perform lifts with heavier loads.
STRENGTH BUILDING EXERCISES SHOULD ALWAYS INCLUDE SIMPLE MOVEMENT PATTERNS PERFORMED WITH CORRECT TECHNIQUE:
Squatting movement: include the introduction of body weight double leg squat progressing to single leg squat progressively increasing the range of motion.
Hinge movement: starts at the hip by touching the toes with fingers or hands in both a sitting and standing position.
Lunging movement: start with simple forward lunges onto one leg progressing to stepping back into a lunge followed by learning to lunge laterally; progress into lunging jumps with proper technique.
Pushing actions: learn how to push up properly, push against the wall and floor, push a med ball away from the body and overhead, push against the ground and jump into the air. Push off the snow and ice using a skating motion.
Pulling actions: learn how to pull yourself up and to perform a chin up or pull up, pull an object toward the body, play tug of war, learn to row.
Carrying movements: carry items from one place to another with the weight close the body, progressing to moving the weight on one side or the other progressing towards carrying weight further away from the body to cause the body to be out of balance.
SKIERS SHOULD NOT PROGRESS BEYOND THEIR LEVEL OF MOTOR SKILL COMPETENCY AND PROFICIENCY. PERFORMING ALL THE EXERCISES MENTIONED ABOVE WITH CORRECT TECHNIQUE IS THE BEST WAY TO MAKE STRENGTH GAINS SAFELY. REINFORCING PROPER TECHNIQUE DURING THESE MOVEMENTS MAY REDUCE NONIMPACT INJURY RATES.
Movement Preparation
Every skier should complete an activation (warm-up) and proper movement preparation series before starting any training activity, and it should become part of the normal routine. An appropriate session of activation can last between 5 - 15 minutes dependent on the upcoming training session. An activation session can be a lower intensity version of the workout you are about to do, or it can contain individual-specific movement preparation exercises for the skier. It should always involve the muscles you are about to use. Movement preparation can also be completed as part of a regeneration session.
A PROPER ACTIVATION SESSION BEFORE BEGINNING TRAINING OR COMPETITION WILL:
Increase the heart and respiration rate causing an increase in available oxygen for the working muscles (gradual increase).
Increase muscle and body temperature, required for training and competing in cold weather.
Increase range of motion and mobility.
Dial in the mind-body connection optimizing the ability to perform; engages the nervous system.
INCLUDING FUNDAMENTAL MOVEMENT SKILLS IN THE ACTIVATION SESSION WILL:
Promote the maintenance of physical literacy.
Enables skiers to strengthen their body using simple movement patterns.
Allows skiers to adequately prepare the body for movement and improve or correct their movement patterns which can reduce the risk of injury while skiing and participating in unfamiliar activities.
Promote a feeling of success by acquiring skills resulting in an increased motivation to overcome challenges because they have prepared the body and mind for training or competition.
Review the Physical Literacy Movement Prep Interactive PDF from physicalliteracy.ca to review proper movement prep exercise execution.
Para-Alpine Physical Training for Para-Alpine
Much like the development of a long term plan for skiing, the same must be looked at for the physical aspect of a participant or athlete. For the Para-Athlete we must make certain considerations based on the physical impairment of the individual. It is necessary to realize that due to the nature of differences between each athlete's needs, every aspect of the program will be considered on an individual basis. Training does not differ from an able-bodied regimen, however extra considerations should be taken into account for each category.
VISUALLY IMPAIRED
Goals: develop proprioceptive awareness and balance to increase confidence in spatial moving, if possible, increase chemistry and communication with a guide.
Considerations:
Not usually any physical restrictions, no modifications on testing procedures.
Need to educate and progress through bodyweight movements to movements with external objects and object manipulation.
Landing and jumping progressions can help to build spatial awareness, which can increase balance and coordination.
Outdoor conditioning workouts will most often require a guide with experience.
SITTING
Goals: Develop and improve sitting positioning, balance, core strength, scapular, rotator cuff and potentially hip stabilizers.
Considerations:
SAFETY: GAIN AWARENESS OF THEIR ASIA (AMERICAN SPINAL INJURY ASSOCIATION) STATUS AND LESION LEVEL. GAIN A CLEAR UNDERSTANDING OF THEIR CURRENT FUNCTION (BOTH SENSATION AND MOTOR) PRIOR TO STARTING A PROGRAM.
Orthostatic hypertension: gradually change positions.
Autonomic dysreflexia (T6 and above): ensure they have used the washroom prior to their workouts and there are no bladder infections, restrictive clothes or other potentially noxious stimuli present.
Respiratory function: do they need an assisted cough.
Caution with overtraining as this will affect their ability to carry out activities of daily living.
May need more help than normal with the movement of themselves and equipment around the weight room or training area
Be aware of areas without feeling and rubbing, pressure points during certain movements.
STANDING
Goals: Address muscular imbalances that may occur. Engage and encourage proper movement patterns, but understand that they may not be perfect.
SAFETY: IF WORKING WITH AN AMPUTEE, ENSURE THAT SKIN CARE IS MANAGED, PARTICULARLY IF TRAINING IN A HOT ENVIRONMENT.
Understand the differences in the range of motion, strength and optimal positioning with each athlete.
All of the facets of training (strength, power, agility, etc.) can be trained, however, they all may look different between athletes and possibly within an athlete (i.e. left and right sides).
Some athletes (eg. Cerebral Palsy or stroke) may need different movements for each side of their body, don't neglect the less functioning side.
IT IS IMPERATIVE THAT THE COACHING STAFF AND INTEGRATED SUPPORT STAFF (IST) COMMUNICATE AND ARE AWARE OF EACH ATHLETE'S FUNCTIONAL STATUS, TECHNICAL LEVELS AND ABILITIES. THIS WILL ALLOW FOR BETTER FLOW AND ALIGNMENT OF PHYSICAL, TACTICAL, MENTAL AND TECHNICAL DEVELOPMENT TO CREATE THE BEST POSSIBLE ENVIRONMENT FOR MAXIMAL OVERALL GROWTH.
---