07
Ski for Life
Ski racers can enter this stage at any point along the development journey. The sport of skiing is very inclusive, individuals of any age or adaptive needs can participate in the sport of skiing at a later stage of life. Individuals seeking to maintain fitness and maintain the holistic benefits of remaining active in sport can transition from the performance pathway into the ski for life stage.
Skiers in the ski for life stage can share their love of the mountains and passion for the sport by skiing for the soul recreationally with friends and colleagues, becoming a coach, a ski patrol, a mountain guide, competing in a Masters race program, becoming a ski club volunteer or ski race official. There are endless opportunities in the sport of skiing especially when a skier has a solid technical skiing skill foundation.
The sport of skiing embraces the concept of inclusion, community and family. Skiing is a family sport that enables several generations to ski together. Families skiing together form the foundation of our sport and skiing community. Grandparents and parents can share their passion and joy of gliding down the mountain regardless of age or ability with their future generations.
Boys Lifelong enjoyment of skiing
Girls Lifelong enjoyment of skiing
Any age
Master's Racing
Photo: Mike Wiegle owner of Mike Wiegle Helicopter Skiing https://www.wiegele.com/why-us/our-family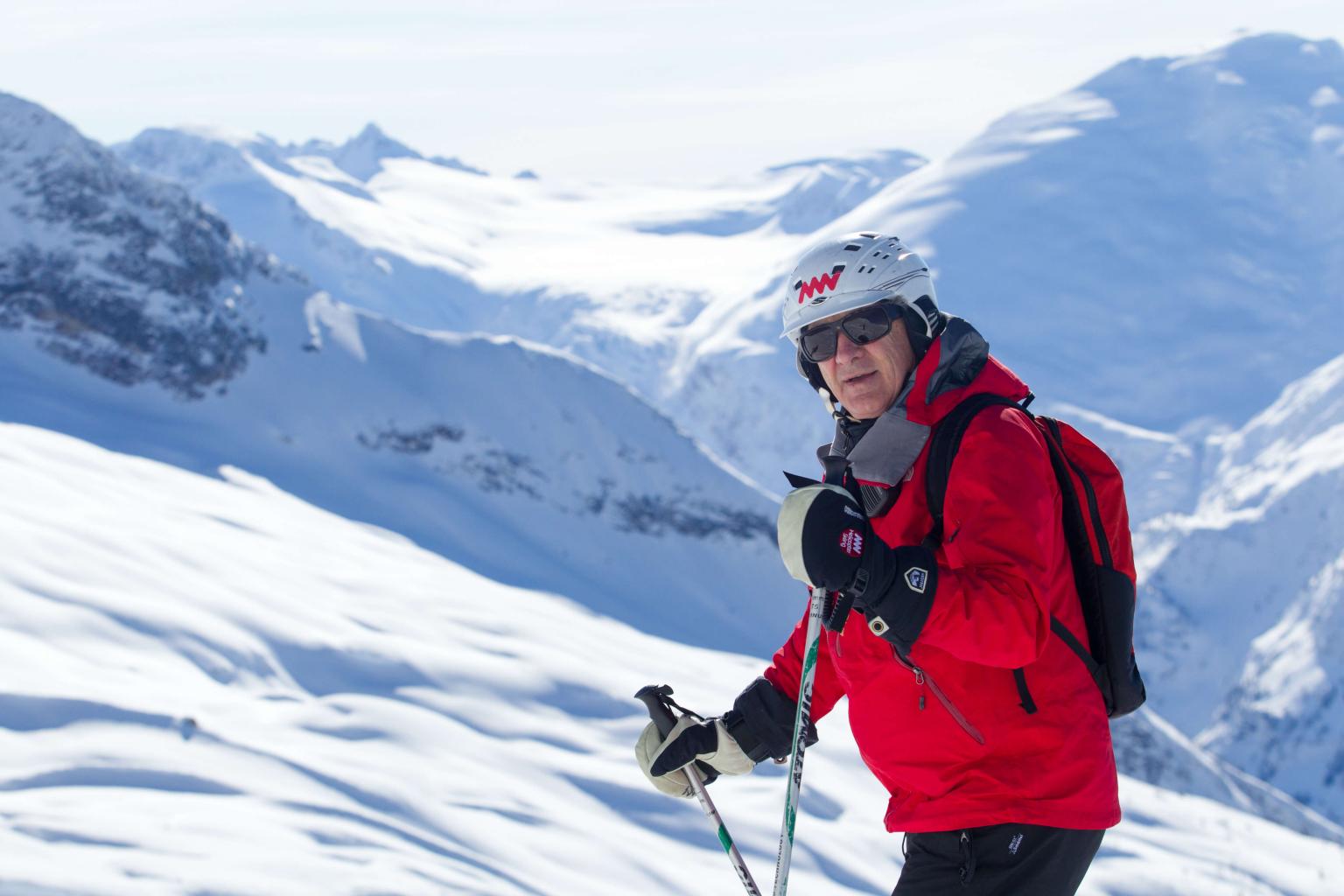 KEY CONCEPTS
Have fun, stay fit, compete, and enjoy social interactions.
Enjoyment of physical activity to maintain fitness for life. Includes all physical activity that promotes the maintenance of fitness including hiking, yoga, aerobics, strength training, skiing and cycling, as well as non-organized sport (self-determined rules).
Continue training to maintain endurance, strength, and mobility.
Competitive for life through recreational racing or Masters racing.
Continued participation in ski racing as coaches, volunteers, administrators or officials.
Enter a sport-related career as a ski patrol, mountain guide or ski resort manager.
Share your passion for skiing with family and friends; ski for the soul.
REFERENCES: