PRIVACY POLICY & SECURITY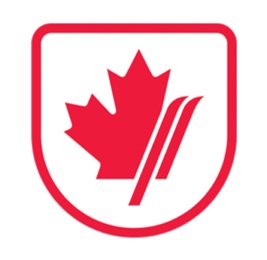 PRIVACY POLICY & SECURITY
Alpine Canada Alpin reserves the right to change this Privacy Policy at any time by posting the revised Privacy Policy on alpinecanada.org.
WHAT IS PERSONAL INFORMATION?
Personal Information is information that refers to an individual specifically and is recorded in any form. Personal information includes such things as age, income, birth date, medical records, credit records.
COLLECTION OF PERSONAL INFORMATION
Alpine Canada does not automatically collect personal information such as your name, address, telephone number or email address when you visit this site. Such information will be collected by Alpine Canada if you provide it to us in order to:
receive our newsletter
enter a contest or promotion
request information from us.
We do not require that any personal information be provided in order to view our website.
Alpine Canada collects only the personal information required to provide products and services to you.
If the personal information we require is collected for a reason other than to provide products and services, your consent will be requested at or before the time the information is collected. Examples of reasons we collect personal information include:
To respond to your inquiries and send you requested information
To provide products and services you request
To allow you to participate in contests and promotions
To protect against fraud and error
To recommend products and services that Alpine Canada believes will be of interest to you
To comply with legal and government regulations
RETENTION OF PERSONAL INFORMATION
Alpine Canada does not sell or rent personal information to any organization or person for any reason. We do not share your personal information without your consent with any third party organizations except to offer you products or services we believe will be of interest to you.
Alpine Canada retains your personal information only as long as it is required for our business relationship or as required by federal or provincial laws.
You can change your consent preferences at any time or request access to the personal information we have on record in order to review and amend the information by contacting media@alpinecanada.org.
COOKIES
Like many organizations, Alpine Canada uses cookie technology on our site. A "cookie" is a unique identifier collected by the site to verify a returning visitor's identity or to understand how visitors navigate the site. The use of cookies is standard on the Internet and many major websites use them (You can visit the Network Advertising Initiative if you want to find out more information about this practice). Most web browsers automatically accept cookies. You can usually change your browser to prevent or notify you whenever you are sent a cookie. This gives you the chance to decide whether or not to accept the cookie.
A cookie does not tell us who you are, your email address, or any other personal information. We use the information it provides to help us improve the site and our service, and to provide our visitors with a better website visit. We do not share information obtained through cookies with any third parties.
We have no control over the content of third party websites that individuals may access through hyperlinks at our website. We encourage everyone to read the privacy policy of every website they visit.
Even without accepting a cookie you can still access most of the features on the site. There may, however, be limitations on your use of some site functions.
LINKS TO OTHER WEBSITES
This site may contain links to websites of third parties. Alpine Canada is not responsible for the privacy practices or the content of such websites.
By using alpinecanada.org, you are consenting to the information collection and use described in this policy.
CONTACT
If you have any questions about our privacy policy, please contact media@alpinecanada.org.