Coach Reference Material
Photo: Alpine Canada World Championships 2019.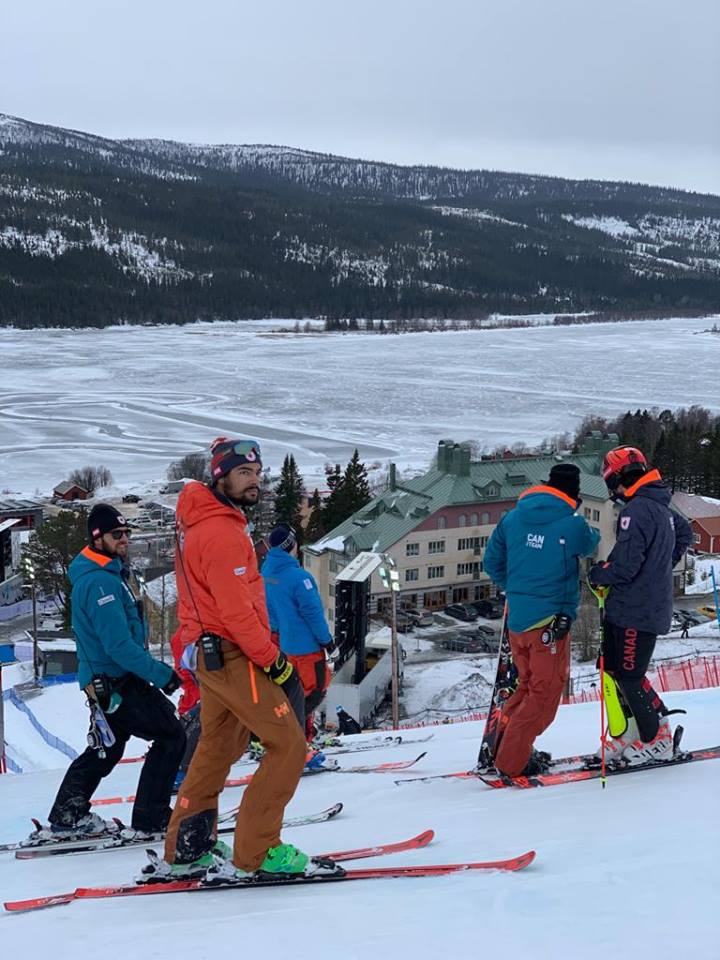 ---
ACA-CSC Webinar Series
ACA-CSC provides educational webinars for our ACA-CSC registered coaches throughout the year. The links below are representative of some of the webinars provided by ACA-CSC for registered coaches. Visit the ACA-CSC Snow Reg platform for more information on upcoming webinars.
LTAD Focus
Health and Wellness
Domestic Updates
Alpine Focus
Ski Cross Focus
Sead Causevic, NextGen Head Coach for Alpine Canada Alpin Ski Cross presents an overview of ski cross development in Canada. Sead's presentation reviews the sport of ski cross and training progressions that can be used with any aged athlete to promote the development of athleticism for skiing. https://alpinecanada.adobeconnect.com/p1cn47lk73x/
Physical Fitness Testing Webinar
This webinar provides an overview of Alpine Canada's national physical fitness testing protocol presented by Alpine Canada's Director of Sport Science, Matt Jordan, Ph.D. (c), CSCS. The goal of the new physical fitness testing protocol is to ensure Canadian skiers are developing ski-specific fitness abilities as they progress through the athlete development pathway. https://alpinecanada.adobeconnect.com/p5cwrcb1yg2/