04
Excellence Takes Time
THE JOURNEY TO EXCELLENCE
Skier development is a long-term process. Ski racing is an early exposure, late specialization sport with the first exposures to skiing occurring at a young age. Early exposure will aid in building the required solid fundamental skiing skills and movement skills to build an athletic ski racer whom after many years of hard work will have the best chance to obtain podium performances in adulthood.
The Canadian skier development pathway is defined into three main phases, beginning with phase one, development of athleticism for ski racing, which spans from the Gliding Start through the Learn to Train stage and includes the initial stages of the Train to Train stage.
Phase two, the training to the top, spans from the last years of the Train to Train stage through the Train to Race stage of development. Ski racers in the last year of the Train to Race stage will actively seek high-performance ski racing specific training programs both on and off the snow. Dedication to a full-time schedule is necessary to successfully progress ski racers into phase two of the Train to Race stage where they begin to train and compete with the intent to learn how to win higher level ski races including the NorAm and Europa Cup which enable them to qualify for the national team.
When ski racers exit phase two and enter phase three, racing for the podium, they are in the Race to Win stage representing Canada as an Alpine Canada national team member. They are within two to three years of winning at the elite levels of ski racing, FIS World Cup, FIS World Championships and Olympic Winter Games.
Photo: Ken Read 2017 World Junior Championship Team Event Podium Åre, Sweden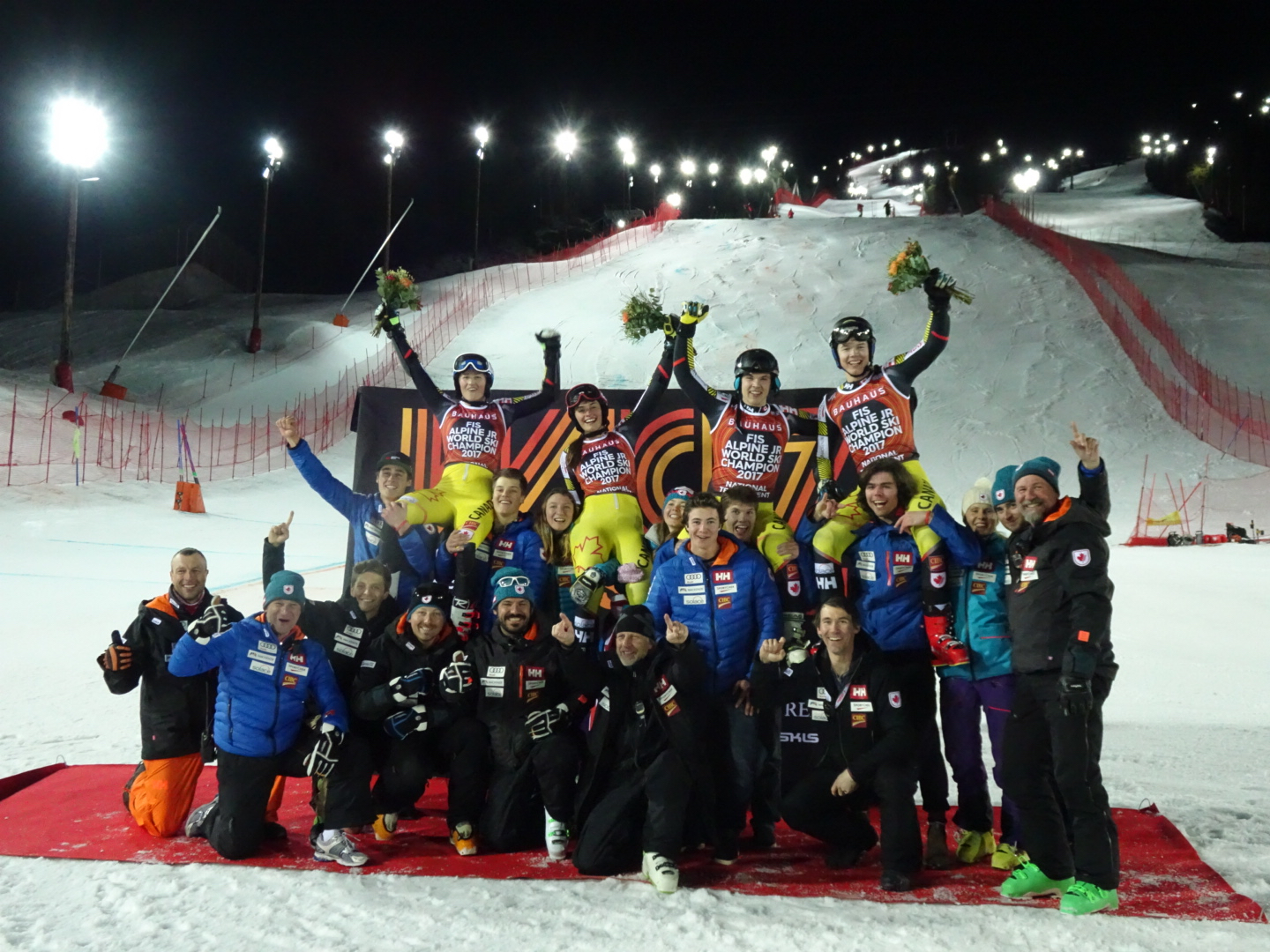 ---